Tactical RPG & Puzzle : Out School
Hi there, I'm back working. It's "new game:: ...?"
coming soon 2022
🏆What is the magic recipe to make a successful game?🎮

Make a tactical battle🕺 Solve puzzles 🧩
Tactical RPG Out School game has been launched.
It was completed from the 2018 Indie Game Making Contest.
Enjoy it!


WHAT'S NEW
Version 1.05: Change game settings
Version 1.04: Added native platforms
Version 1.03: Update music, battler
Version 1.02: Remove texture compression
Version 1.01: Support GPU OpenGL ES 1.0+
Version 1.0: Chap 1 - The Contests
🦸‍♂️ Step back in time and experience the school 🦸‍♀️

Become a different person, imagine a different world, experience the emotions of another time 👩‍🏫
Through the use of drama, rich story 🤡, puzzles🧩 art, tactical battle🎯 costumes, music, sounds and staging scene.
We make this happen, as pupils transform into key figures the time at the school. 👯‍♂️
👩‍🎓Time to go to school, Now. 👨‍🎓
Tactical RPG 2D game with modern style.
Introduce
What is the magic recipe to make a successful game? The question burned Dang's mind, and went to college to study the matter. However, he eventually discovered that the subject matter was simply not covered in any course. He left in disgust, and found a group called SU NGHIEP that might just have the answers he's looking for!
🃏 FEATURES SO FAR
- Tactical battle system
- Main, Side-questing based on current date, and time of day
- Life-like traffic
- Mini games
- Solve puzzles
- Experience student life with rich stories, and unexpected endings
- This is based on my own personal experience. Like, I wanted to create a game, so, like our protagonist here, I went to college. However, during that time, I couldn't really learn about how to create. A. Game. So, I decided to leave school and do a bit of self-study on the matter. Hence, this humble attempt!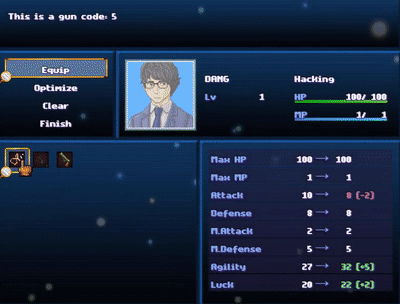 🏆Awards
- This is a game made for less than a month for the 2018 Indie Game Making Contest (the 2018 IGMC). You can review this game here
🔘 Controls
✔ Use the a buttons (D-Pad) to control the character
✔ One touch = click/ move around/ interactive
✔ Two touch = back/ cancel/ call menu
🏳️‍🌈 Language support
English, Arabic, German, French, Hindi, Japanese, Korean, Spanish, Thai, VietNamese, Chinese, Malay, Portuguese, Italian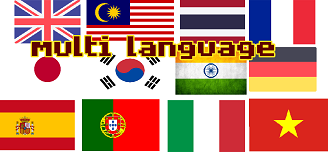 You can track new features on Page FaceBook
PLANNED FEATURES
The plot must be complete : 8 CHAPTERS
The side quests by date and event
( Side-questing based on current date, and time of day)
Complete the city map including (NE-NW-SW) total size a city map: 25776x25776 (pixels), interior campus (DIT, USH, HSTN), grocery stores, the process center areas, the SU NGHIEP center, the mines/forest to look for raw materials for crafting and more dungeon.
The system traffic, the motorcycle and car will be active on the city map (Life-like traffic)
Pet system include hunger, thirst, and fatigue. You can control a pet (When you are a Summon)
Design skills, animation, logic AI for the boss
Balancing the battle mechanism
Add more: 2 mini games
Possible features: Expand the story to another game. It can make on unity 3D engine
Credit
MAIN GRAPHICS
Nanikasiratkool
Kadokawa
Comshou

DOODADS' COLLECTIBLES
Hitzuki Key
Kadokawa

ART AND ILLUSTRATORS
Nanikasiratkool
Remos Turcuman
WINDOWSKINS
SkottyTV
GRAPHIC ICONS
Nanikasiratkool
Whtdragon's
Yanfly

SKILL/ ANIMATION
Hadecynn

TACTICS BATTLE SYSTEM
Lecode

PLUGIN/ CODER:
Ung Hoang Phi Dang,
SumRndmDde, Biud436, Quxios, Yanfly, Vlue, Iavra, Galv
BGM by johnleonardfrench
Sound FX by Imphenzia
Modern Battle Theme number 3 by Scythuz
Facebook: http://fb.com/trpgoutschool
I hope you will have wonderful moments of relaxation with this game.
Thank you for taking a moment to my game.
| | |
| --- | --- |
| Status | Released |
| Release date | Mar 30, 2019 |
| Author | Ung Hoang Phi Dang |
| Genre | Role Playing, Adventure |
| Made with | Pyxel Edit, Tiled, Twine, RPG Maker |
| Tags | 2D, Anime, Boss battle, minigames, Open World, puzzles, RPG Maker, Story Rich, Strategy RPG |
| Average session | Days or more |
| Languages | Arabic, German, English, Spanish; Latin America, French, Hindi, Italian, Japanese, Korean, Malay, Portuguese (Portugal), Thai, Vietnamese, Chinese |
| Inputs | Keyboard, Mouse, Xbox controller, Gamepad (any), Joystick, Touchscreen, Smartphone |
| Accessibility | Color-blind friendly, Subtitles, High-contrast, One button, Blind friendly |
| Links | FaceBook, Get It on Play |
Available on